Renishaw Plc Port Devices Driver
Novel chronic and acute catheter systems for direct delivery of therapeutics to the brain
Designed and manufactured by Renishaw on behalf of the North Bristol NHS Trust, neuroinfuse's titanium transcutaneous port is anchored into the bone behind the patient's ear. The port enables four micro-catheters, implanted into a chosen target area in the brain, to deliver medications via drug-filled infusion lines, connected via the MRI. The signed drivers are available on the zip file below. To load the drivers power up a PHC10-3 and connect to the CMM PC via a USB cable. The CMM PC operating system should recognise the new hardware and the 'found new hardware' wizard will offer to search for the driver. To conform to USB standards a maximum cable length of 5 m may be used. Renishaw plc, Gloucestershire, UK, has produced a titanium port by metal Additive Manufacturing for use in a ground-breaking clinical trial. Manufactured on behalf of the North Bristol NHS Trust, the device enables the precise delivery of a new drug candidate, Glial Cell Line Derived Neurotrophic Factor (GDNF), directly into the brain of individuals with Parkinson's disease, with the aim to.
Crossing the blood-brain barrier
Intraparenchymal drug delivery offers a practical method of bypassing the blood-brain barrier (BBB) and shows great promise in providing the next step change in the treatment of neurodegenerative, neuro oncology and other debilitating neurological conditions.
We are developing a patented range of engineering solutions to cover chronic (long term) implantable and acute (short term) implantable intraparenchymal drug delivery. Our low dead volume chronic device has a novel, MRI compatible, transcutaneous port that aims to provide a solution for simultaneous intermittent drug delivery to the central nervous system (CNS) through multiple catheters (up to four) at any time interval.
Watch an introductory video
The neuroinfuse™ drug delivery system
A complete robotic platform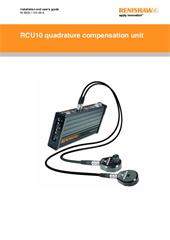 SNO-SCIDOT Joint Conference on Therapeutic Delivery to the CNS
Features and benefits
Feature

Benefit
Implantation performed outside of MRI
Reduces the burden on costly MRI equipment and radiologists
MRI compatible
Enables real-time imaging of infusions
Acute infusions
Suitable for one-off infusions, catheter can be explanted after use
Chronic infusions
Enables repeated infusions and flexible administration regimes
Patient specific
Catheter length can be adjusted to encourage custom therapy distribution
4-channel re-accessible catheter system with independent fluid paths and flow rates
Allows the clinician to control and customise the therapy
regime
Repeat administrations do not require additional surgery
Reduces inherent risk of repeated surgery
Repeated delivery of fixed volumes
Aims to deliver consistent and repeatable treatment
Outpatient infusions
Reduces strain on in-patient facilities
Working with clinical partners
Over several years Renishaw has been working with experienced clinical experts to produce a specification for an intraparenchymal drug delivery device and stereotactic delivery platform that facilitates convection enhanced delivery (CED) and other infusion applications.
The chronic product is currently undergoing clinical investigation as part of the Horizon 2020 funded TreatER project. TreatER is a first-in-human clinical study examining the intraparenchymal delivery of CDNF for the treatment of Parkinson's disease.
Renishaw Plc Port Devices Driver
Drug development opportunities
Renishaw Plc Port Devices Driver Windows 7
At present, the Renishaw neuroinfuse chronic and acute drug delivery system can only be used in the setting of an approved clinical trial.
Renishaw is currently seeking academic, clinical and commercial partners across a wide range of indications, from oncology to neurodegenerative diseases.
The purpose of this website is only to obtain partners and not to make the device generally available.
Downloads
Renishaw Neuro Solutions Limited legal and Privacy Notices. Click here